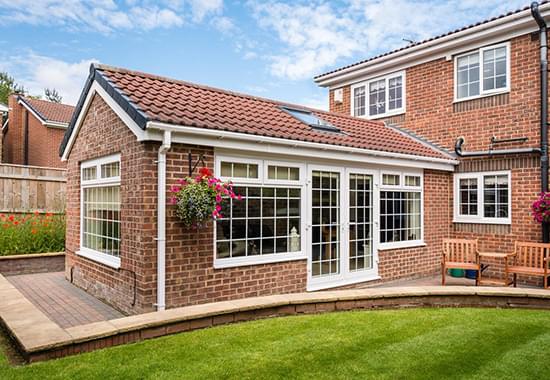 Convert a one-story detached building into a cozy double or even triple decker with our professional local builders.
We are your trustworthy addition construction contractor in Massachusetts.
Our dedicated team is ready to provide all possible solutions to transform your compact house for one family into a huge residence for your comfort.
We provide our designing, building, and renovation services throughout MA. Citizens of Middlesex, Plymouth, Bristol, Barnstable, Suffolk, Norfolk, Essex, and nearby regions can count on our comprehensive approach to their projects!
Our Services
In comparison with other addition contractors in New England, our company does not limit consumers in their renovation capabilities. It means that our professional team makes a specialty out of the interior and exterior transformations t once. We build high-quality and stylish extensions for living or household purposes. Double-decker additions and triple-decker installations are our areas of expertise.
We help Americans increase their residential and commercial square footage by extension or even a full story adding onto an old house, modular dwelling, other buildings. It means that any existing premise can be converted into a bigger and totally modern one with the help of our renovation and redesign services.
Double Decker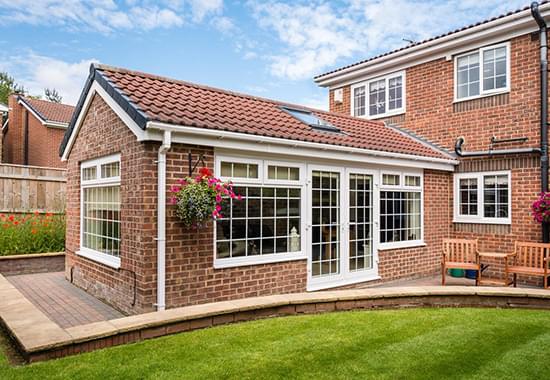 Some people still consider double deckers British buses of red color that operate in a London loop. But this is one more term that is used to describe a two-story (2nd) dwelling. Some homeowners purchase a ready-built double-decker house to move into and live there with enough space for each family member. But there is always an opportunity to construct a two-story dwelling with the help of extension adding onto a modular home or the premise of another type.
If you are interested in increasing the square footage of your residence by the erection of the extra floor with a deck, the Home Addition Builder in MA company is ready to assist you with this task. We start with the projecting and structural design to bring you the most expected final result. Count on our local designing and building services – our specialists guarantee the best addition construction near me within short timeframes.
Design & Structural Engineering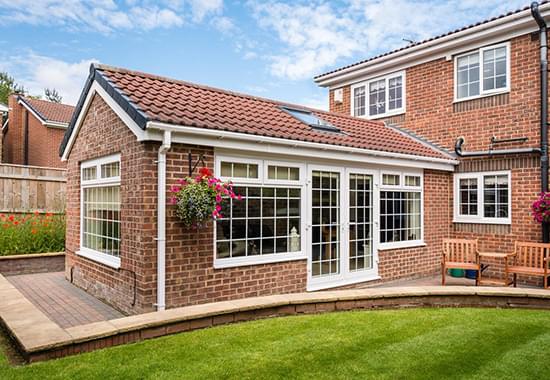 The double-decker transformations require a responsible and comprehensive approach to the project. We are not just surveyors and architects. Our team includes competent structural engineers who will inspect the foundation and the territory around the existing building to design not only attractive premises but durable and solid, according to all the regulations and the highest standards.
Extension architecture is always about understanding your foundations. The following work of addition builders depends on the type of soil, added load, and other factors. That is why our experts undertake all necessary preparations and structural engineering arrangements to make planned renovations safe. Among the most essential activities to be done on this very stage are:
Inspection of the soil;

Examining of the existing foundation;

Calculation of allowed added load of the double-decker house;

Excluding the building movement factor and other challenges;

Projecting of the steel reinforcement for foundations (optionally);

Design of the double decker including alternate solutions.
Note that the home's layout can be significantly transformed with the help of an open plan to erect more living and recreational space on the second story. We take into account all the requirements of our customers and provide the most optimal site plan after designing and structural engineering estimations.
Double Decker Installation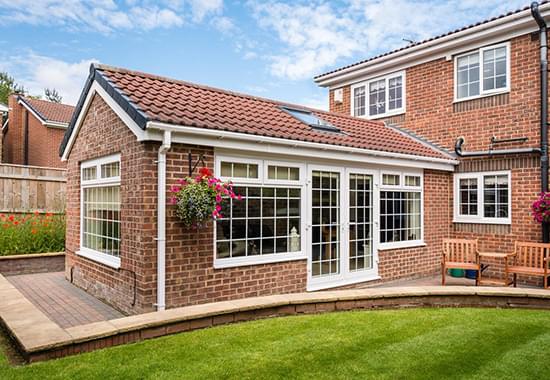 It is worth mentioning that the double-decker extension can be installed onto any of the existing buildings. For example, many homeowners from Massachusetts prefer transformations of their sheds and garages to increase the square footage of their residence. If you are dreaming about 2nd story with extra bedrooms or a studio for work, it is possible to undertake outbuilding adding onto an existing garage or another premise.
Speaking about double-decker construction that will be based on the foundation and the first floor of your detached house or ranch-style dwelling, it is necessary to plan all the arrange changes together with basic conversions that will take place. The average cost of the 2nd story adding is about $2,500-$3,000 in New England. Everything depends on the scope of work for the transformation of your building. For example, strengthening your foundation, piles, and walls will bring extra spending. But these measures are a must to make the house heavy-duty and long-lasting.
Double-decker installation includes both exterior and interior improvements together with finishing, roofing, siding, and other services. Your extra floor should complement the atmosphere of your residence. That is why our experts always pay attention to small details. Your 2nd story will be in harmony with the first floor and backyard decoration like you have already owned the double-decker house for years.
Double Decker Remodeling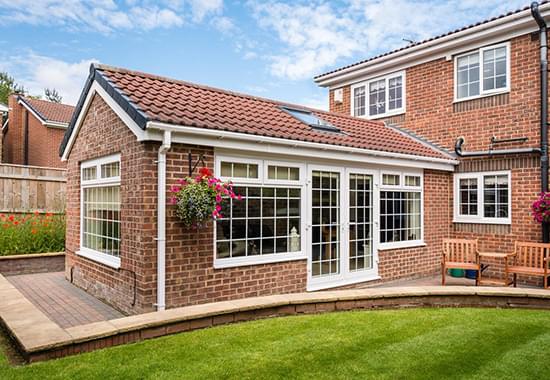 Some of our clients ask us to redesign their old double deckers. It means that our addition builders near me make a specialty out not only of planning and construction of the second story.
Our team of professionals is able to remodel the existing double-decker building to meet your demands. We can offer you to add a deck or the bonus bedroom if the 2nd floor is accessible for such renovations.
Redecking is a great way to convert your old premise into a spacious and modern one cheaper and faster.
If your building obtains a sound structure, our specialists will replace only outdated constructional elements like deck boards and railings.
Then, you will need only material for the final touch like painting, flooring, etc. Contact our managers to discuss your project. We guarantee an individual approach to your renovations and the most budget-friendly solutions exceptionally for your case!
Triple Decker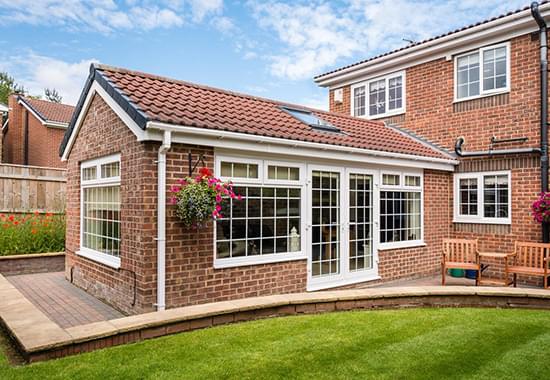 Most MA locations have triple-decker premises where several families can reside at once. This is one of the most popular types of residential buildings in Boston. Some homeowners purchase a triple decker to live here with all their relatives. Another category of MA residents prefer living on one of the floors of the three-level dwelling and lease the other two stories.
It does not matter what are your goals. If you want to buy a comfortable triple decker and require renovation services to get it ready for moving, our team is at your disposal. Additionally, our builders can transform your one-level or two-level house into a triple-story one with the help of high-grade extensions. In comparison with other local addition contractors (near me), our company specializes in both building and remodeling of residential and commercial premises.
Design & Structural Engineering
First, our experts inspect the soil, territory, and existing foundations to understand the condition of your existing house. All the extensions and redesign projects are impossible without well-thought site plans based on the accurate measurements and results of dedicated examinations. If you want a durable, safe, and eye-catching residence to live in, do not skip structural engineering accommodations.
Our designers will take into consideration all the peculiarities of your site and provide an ideal plan to meet all your expectations. Then, Home Addition Builder in MA will be ready to start construction of the triple-decker outbuildings of your dreams!
Triple Decker Installation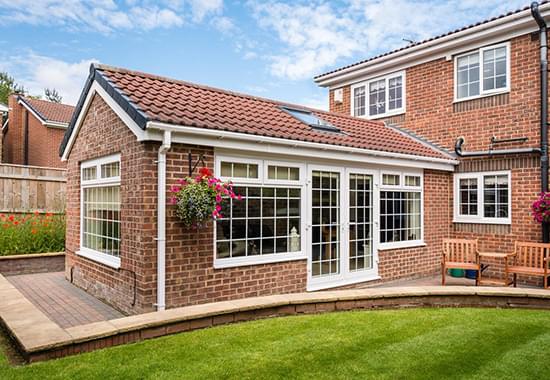 If you require two extra stories adding onto a ranch house or onto a house of another style, contact our specialists right now. We will build a three-level premise for the convenience of your big family. Even split-level homes can be transformed into triple-decker installations with our experienced builders and designers.
Triple Decker Renovations
Nothing is impossible with our high responsibility and exceptional expertise. Just specify your demands and discuss your project with our managers. Additionally, we provide the option of the triple-decker redesign. We will add any necessary extension to the existing building and increase your square footage this way:
Open-space additions (decks, dancing decks, balconies);

Dormers and attics;

Bonus bedrooms, dining rooms, other attachments.
Customize your premise with our experts! Call us right now, and we will provide you a free estimate. Your comfort and satisfaction are our top priority. Do not hesitate to change your residence for the better with professionals from the Home Addition Builder company!