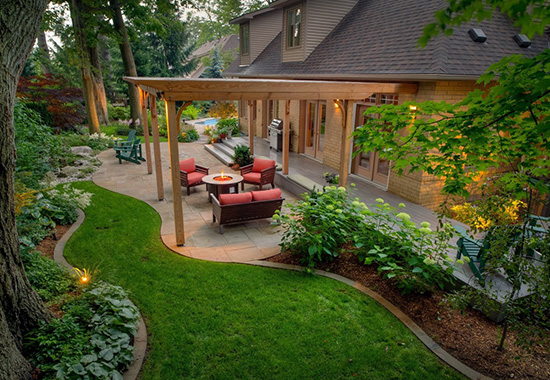 If you want to make your home warm and cozy then carpet flooring is an excellent solution. It is hypoallergenic, so you don't have to worry about dust or lint. Also, the carpet will keep your home heated in winter and cooled in summer.
Laying of such a floor covering might be done in the bedroom, living room, kitchen, etc. Only a reliable flooring contractor will perform a high-quality carpeting installation from wall to wall without leaving indentations, notches, and gaps. If you prefer carpet or laminate flooring or are looking for perfect design solutions with wood, vinyl, rubber, concrete, stone covering then contact our crew of specialists.
Home Addition Builder in MA completes any flooring work using durable materials. We have completed dozens of amazing projects with PVC and bamboo floor covering to make your home more stylish and modern. Our flooring contractor operates in Bristol, Barnstable, Middlesex, Plymouth, Suffolk, Norfolk, Essex, and other Massachusetts locations.
Our Service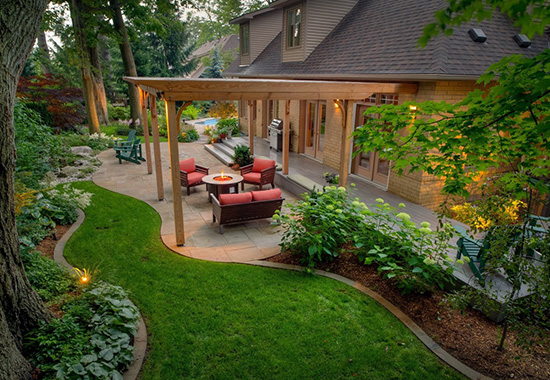 Our team of experts helps you choose the best option for a residential or commercial space, taking into account your requirements. Leave a request and we discuss a detailed work plan by providing you with an estimate. All measurements are taken very quickly and you would be offered a catalog with styles and designs.
Our flooring contractor offers natural or synthetic fibers for carpeting, Saxony, cut-loop, velour, scrolling, looped single or multi-level styles. The average cost of installing this type of floor covering ranges from $755 – $2,500. The price for 1 square foot is from $3.5 to $11 (or $32 – $100 per square foot).
Carpet Projecting & Designing
Our company offers various carpets that are suitable for both residential and commercial interiors. The first type is the best choice for an apartment and a house because it has a medium (or high pile) with varied designs. The choice of designing for commercial flooring installation is rather limited, but this covering is less fading, much denser, resists abrasion, deformation, and is not afraid of water or dirt.
In the kitchen, there is a high load on the floor covering, so it is better to choose a carpet with a low dense synthetic pile, dirt-repellent, and water-resistant effect. For the hallway with its high-traffic floor areas, the best choice is a short pile on a rubber base because there is a regular ingress of water, dirt, and snow. The soft long-pile natural fiber carpet will brighten up your bedroom and make the atmosphere warmer and more relaxing.
Carpet Installation
Such a process can have several methods: free laying, using glue or double-sided construction tape, overlock, and stretching methods. Our team of professionals works with fibers of any type (nylon, acrylic, olefin, wool, etc.). The carpet installation has specific points:
Before laying, you need to spread the carpet and wait until it straightens (several days).

Lack of aids to fix the material in the middle.

The overall covering is fixed with special battens and skirting boards along the edges.

Installation of such a floor is carried out with a margin of at least 5-10 cm on each side (excess parts are cut off later).
Other Our Services to Take Into Account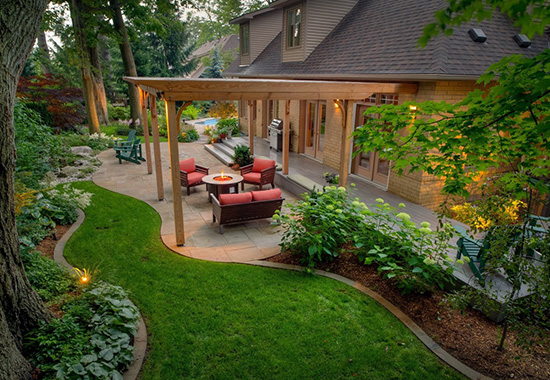 Our company offers kitchen flooring, laying of floor covering for garages, gazebos, terraces, and other outbuildings. We help not only to make the floor beautiful but also to build any extension to a residential or commercial space. Our experienced specialists also perform roofing, fencing, flooring services professionally.
If you need a more spacious bathroom, in-law suite, patio, veranda, then call us. Our manager will consult you on any construction issue so that you get a complete picture of the upcoming work plan, price, and deadlines.