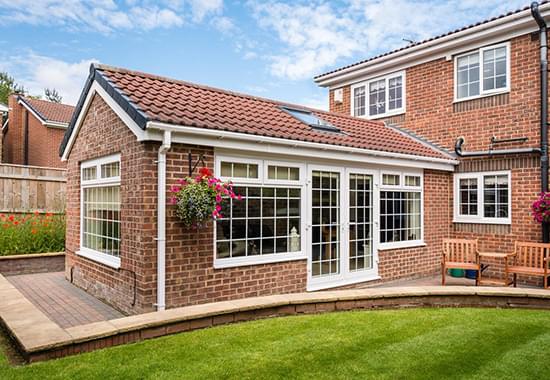 The customized roof is one of the trends of modern architecture, used both in private and multi-story buildings. It is not a problem to find projects with a deck roof — you can even find ready-made solutions with the arrangement of a tennis court, swimming pool, or golf lawn.
However, all this is only suitable for active people, but for connoisseurs of calm and measured rest, it is better to opt for an extension under-deck roofing. In addition, homeowners who obtain their own patio or terrace can do more cheaply and organize the perfect vacation spot by adding a roof to the deck. Call our Home Addition Builder company, and we will realize your deck-on-the-roof project.
Our Services
A terrace, including one equipped on a flat roof of a house or garage, is original, stylish, and comfortable. But building a deck with a roof is a rather troublesome business, requiring the involvement of experienced specialists, the development of the necessary technical documentation, and the use of proven modern technologies.
The average rooftop deck cost is $25,000 for the basic model and can reach $200,000 and even more, depending on the:
the complexity of the project;

area of the terrace;

chosen material;

location, other factors.
It is worth noting the selection of suitable equipment is required for this purpose. Our customers can count on the perfect recreation area with a grill, bar, kitchen, and other appliances and furniture. Home Addition Builder in MA can help you with these works regardless of the level of difficulty in compliance with the highest standards.
Deck on the Roof Planning & Designing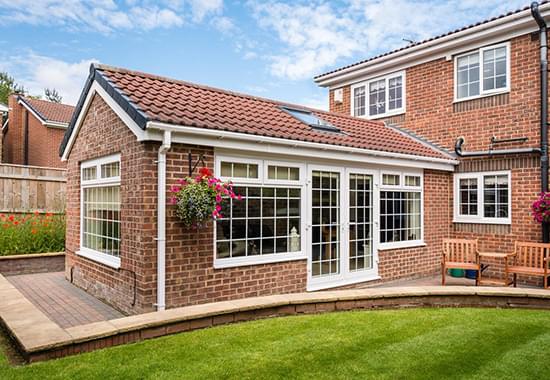 A terrace above the upper floor can only be made if the roof is originally designed to be flat. In addition, it must be operated (inversion), that is, designed for increased loads. If this was not foreseen in the design of your house or any other building, we recommend building a roof over a deck at the level of the first or second floors.
There must be an exit to the area under the terrace. A covered veranda on the roof can have it in the form of a hatch, like going out to the attic. However, in the case of a roof patio, this option is undesirable. Therefore, we erect an external staircase or a special superstructure.
Often the terrace is equipped above one or another part of it. For example, an exploited site can be located above a garage or above a separate wing of a building. In these cases, we can make the exit from any room on the second floor. Our company also provides the services of adding a roof to a deck paying particular attention to the design of the attached space — it must match the architecture of the house.
Roof Deck Building
A comfortable stay on a metal deck on a hot summer afternoon or cloudy autumn day is not possible without a lightweight roof made on a permanent basis or installed as needed. From the point of view of the design of the veranda, it is possible to cover not the entire surface, but a separate corner of it, placing a recreation area or a dining area there. In this case, it is convenient to install several stationary supports around the perimeter and fix some kind of moisture-proof material on them.
The original design of the addition can be obtained using light under deck roofing made of thatch or reed. Colored polycarbonate on a metal or wooden frame will also look good. More expensive options for installing a canopy are electrified sliding structures that can work as a flat retractable awning.
Other Services to Take into Account
Home Addition Builder (in MA) provides a full range of services for the construction of outbuildings in Middlesex, Plymouth, Bristol, Suffolk, Norfolk, Essex. If you need frame house additions — garages, kitchens, rooms, verandas, and other floors. Call our managers and discuss your project now.