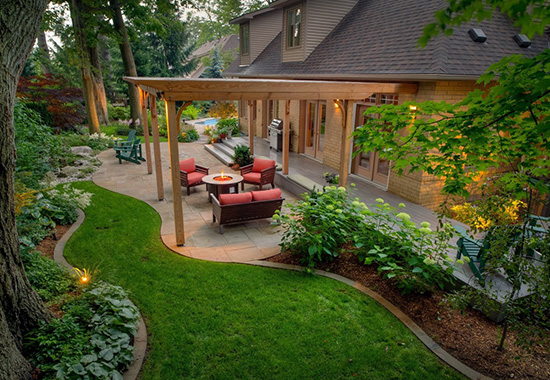 Everyone loves the pleasantly tactile structure and warmth of wooden floorboards. To stay pleased with the same heat-saving properties and attractive look of natural wood, select an engineered floor for your house. Engineered wood flooring has many other benefits compared to the installation of stone, wooden, and vinyl floors.
We are a Home Addition Builder, a remodeling contractor from Massachusetts working in areas of Middlesex, Plymouth, Bristol, Barnstable, Suffolk, Norfolk, and Essex. With qualifications and years of practice, our team provides home improvement services of great performance. Our experts make a specialty out of high-grade flooring services in MA. Contact us if you would like to install engineered floors in your residential or commercial premises.
Our Services
The engineered floor is made of many layers of plywood. They get stuck to each other and then topped with a layer of hardwood or bamboo. We recommend this flooring solution because of its budget-friendliness, quick and easy installation.
Don't hurry up to change your worn or outdated engineered hardwood covering. Our professionals can refinish and re-sand it 5 to 6 times. The hardwood material is eco-friendly and highly sustainable. Besides refinishing and re-sanding existing engineered floors, our reliable local company offers qualitative installation of bamboo and hardwood coverings throughout MA.
Engineered Hardwood Floor
There are numerous types of timber for hardwood floor installation we recommend taking into account:
Acacia is called the most eco-friendly one. It grows fast and produces a minimum of carbon emissions.

Red oak is loved for its gorgeous color and pleasant structure. It is the basic wood that can fit almost any interior. For lighter or darker shades, white oak is optimal.

Cypress is resistant to termites and has a warm brown shade. It fits ranch-style houses well.

Maple is very light-colored, so it fits modern interiors well. It is frequently installed in studios, where there is a lot of open space.
If you are not sure, our designers and engineers can help you to make the right choice and provide an exceptional design project according to your individual requirements.
Hardwood Floor Installation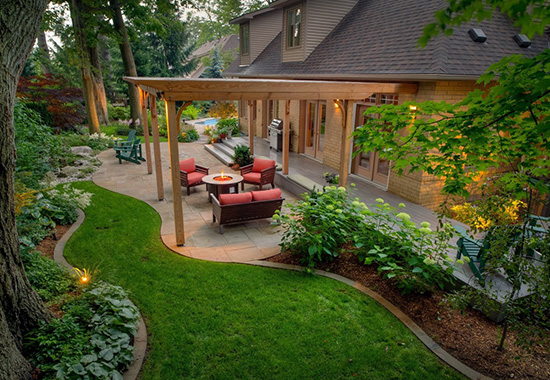 The first advantage of engineered hardwood is its high durability. With proper care, it lasts more than 50 years. Also, the cost of services doesn't break the bank. An average cost for labor and material varies from $8 (low-grade) to $25 (high-grade).
Our installation includes full service, from underlayment to finishing. After completing all works, our professionals advise you on further caring.
Engineered Bamboo Floor
You cannot visually tell the difference between engineered bamboo and solid one. The first option is more sustainable. Every plank consists of layers of plywood, then a topper of natural bamboo, and a waterproofing component. Clients love it for not high bamboo flooring costs ($5 to $10 per square foot).
Bamboo Floor Installation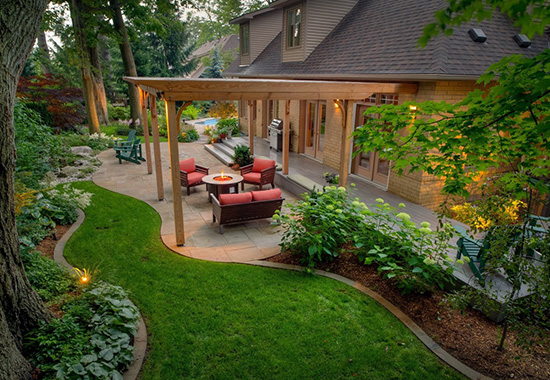 While installing it, we follow the same process as with hardwood. Firstly, we lay foam or membrane, then install planks, and finally, we nail skirting boards. When choosing a material, pay attention to ones with cross-laminated wood substrates. They provide stability and eliminate expansion and sudden moves. Pay attention to your bamboo-made floor maintenance. Remember that, unlike hardwood, bamboo cannot be refinished.
Other Services To Take In Account
We work with all other types of flooring materials, including solid wood, vinyl floor tiles, parquet, marble tiling, and more. You can contact Home Addition Builder for an all-inclusive bathroom, bedroom, or kitchen remodeling. Get ready for a super home improvement! Call us now and get a free estimate for your project.