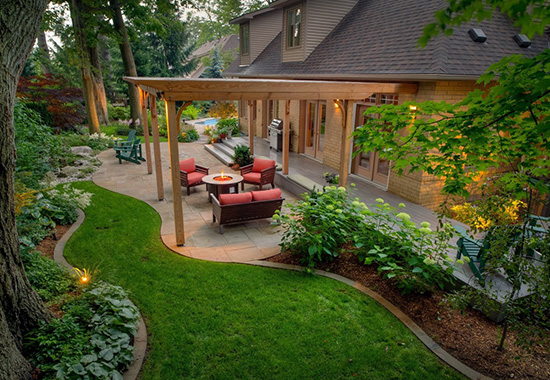 There is nothing more pleasing than feeling that warm wooden texture with your feet in the morning. And there is nothing easier than cleaning a parquet. And what about playing with your children while sitting on warm wooden planks?
We are a Home Addition Builder in MA, a qualified building contractor with years of experience. We install laminate and make a specialty out of engineered hardwood flooring in all areas of the Massachusetts state.
Our Services
Wood flooring is one of the best variants for bedrooms, living rooms, and kitchens. Also, it is one of the best floorings for the basement for its stability. Some basic benefits are:
Eco-friendly, hygienically safe, not an allergy-causing material.

Easy to clean with water or a dry brush.

Highly durable and resistant to physical pressure, pets, and temperature changes.

Always stylish and gorgeous in different interiors.
Still, with certain types of coverings (such as parquet and engineered), you should be careful with a high humidity level. Here is why we advise other variants for bathrooms, for example, tiling.
Hardwood & Parquet Flooring Installation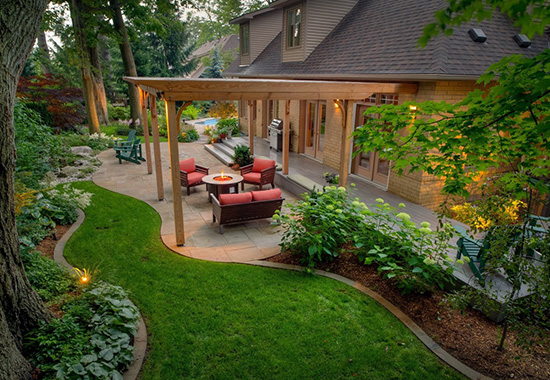 If you decide to install a wooden floor, there are different kinds available. Each of them fits different situations and has certain benefits. Solid hardwood can be easily refinished many times and has a longer lifespan because of that. Usual hardwood floor installation cost varies from $4 to $8 per square foot.
Engineered Wood Flooring
Engineered wood flooring is made of a few layers with real wood on the top and plywood beneath. It is a basic choice for its lower price: it starts from $4.5 for the material and $2.64 for installation.
Parquet Installation
While installing the parquet, we prepare the surface precisely. A smooth layer beneath is extremely important for planks. It makes the final look flat. Before performing our works, we inspect the surface to advise on the best material.
Laminate Flooring
Laminate is not made of pure wood and is based on plastic, but it is still known as a wooden type. Owners often install it where real timber won't last long. For installing laminate flooring, we apply underlayment. It provides noise reduction, stability, and makes plank locks more reliable.
Wood Flooring Refinishing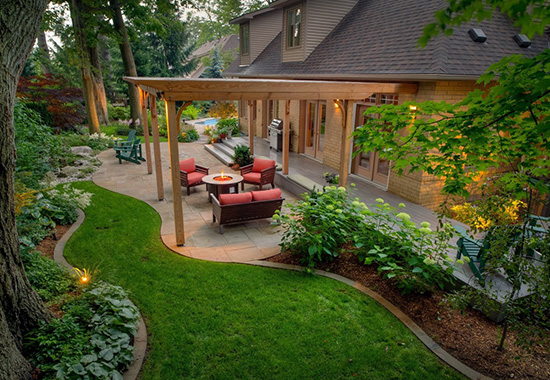 If your wood flooring got weary, changing it is unnecessary. You can make it look brand-new again by refinishing it. You save not only on new material and installation but on paying for ripping off old desks too. The regular cost to refinish wood floors ranges from $3 to $8 for a square foot. The average price is $1,759 for the whole scope of work.
Service includes all essential stages from start to finish:
cleaning off the previous layer of lac or another covering;

scuff-sanding;

polishing.
Common mistakes appear with a DIY refinishing. Without professional equipment, it is easy to offend corners or put polishing in the wrong way. Our skilled crew performs ideal covering with a brand-new look. Solid hardwood is sustainable enough for many refinishing, and engineered wood or parquet can handle up to 2 times.
Other Services To Take Into Account
We suggest our services not only for residential but for commercial buyers too. Our crew works with other types of flooring materials such as vinyl, tiling, and carpeting. Designers from the team can provide you with a professional project and suggest ideas for remodeling a house.
To order a free estimate, fill out a booking form on the website. Match your ideas and specify the floor area. Soon a manager will answer you to name an average cost and ask for details. We work in areas of Middlesex, Plymouth, Bristol, Barnstable, Suffolk, Norfolk, and Essex. Contact us to complement your interior with a high-grade floor right now!