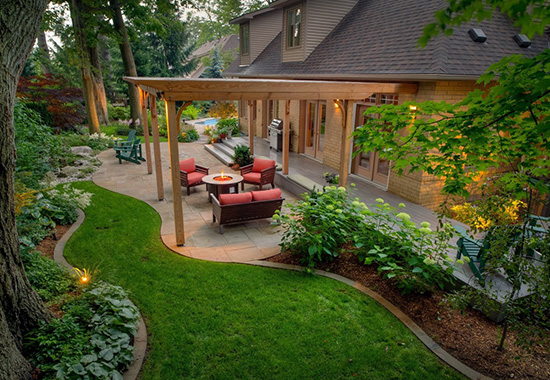 Stone flooring is a unique combination of durability and beauty, especially when terrazzo has been chosen as the material. This is an Italian flooring technology. This way the self-leveling mosaic floor is laid while using concrete mass and marble or granite chips.
This material is in great demand among owners of private houses and is suitable for covering in any premises. But most often it is chosen for rooms with high humidity (for example, this is the best flooring for a bathroom). Home Addition Builder (in MA) is a reliable company that makes a specialty of stone flooring services including high-grade terrazzo installation.
Our Services
Our company provides a full cycle of renovation services of the highest quality. We make beautiful polished flooring, including laying out patterns and pictures from a photo. The average tile installation cost depends on the location of the house, the area of the room, and the complexity of the work, and can be $15-$30 per square foot. So the choice of workers who will install the floor should be taken with special care. Do not waste your time and money, contact our company.
Planning & Designing
Mosaic floors installed by our flooring contractor have many performance benefits. It is worth highlighting their wear resistance (non-susceptibility to mechanical and abrasive loads) so that they can be placed even in places with very high traffic. For example, terrazzo can be used for commercial flooring.
For all its whimsical texture, this material is smooth, completely seamless, and easy to clean. It can be laid out in rooms in contact with water because it:
is a moisture-proof coating that is resistant to the formation of mold and mildew;

does not absorb moisture;

does not deteriorate under the water influence.
Terrazzo Maintenance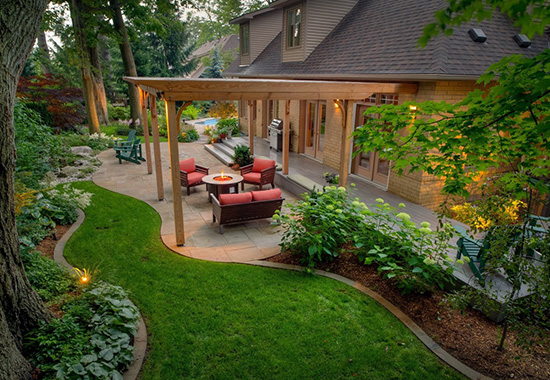 Terrazzo floors are environmentally friendly, hygienic, and easy to maintain. If necessary, our experts can polish it to an almost mirror finish. We work with elite materials, thanks to which the flooring is refined. Each design is unique and original, emphasizing the status and exclusivity of the interior.
Terrazzo from Home Addition Builder can be completely seamless, without inserts or with decorative stripes of copper, brass, glass. Also, a company logo or emblem can organically complement the terrazzo-made surface.
Terrazzo Installation
We offer to carry out all the necessary installation work, so our managers will be able to specify the exact price only after discussing the details of the project (for example, bathroom flooring can be cheaper than the floor in the living room). You choose the desired color and filler, and we guarantee the use of the specified materials and strict adherence to the technology.
There are two options for installation in an apartment, house, or public area. The first is to fill the screed with the necessary components, and the second is a thin-layer self-leveling coating. Whichever method is chosen, our specialists always:
prepare the foundation;

make markup for the picture (if necessary);

prepare terrazzo composition;

install the coating and polish.
We will carry out the installation of such stone flooring in the shortest possible time, even in large areas. Call us to invite a specialist and discuss the details.
Other Services to Take into Account
Home Addition Builder provides a full range of services for the installation of floors from any materials, as well as home renovation and the extension of premises of any number of storeys. For example, if you decide to expand your living space and add a room to my house in Middlesex, Plymouth, Bristol, Barnstable, Suffolk, Norfolk, Essex. Call our managers, and they will answer any questions and, if necessary, send a specialist to the object.