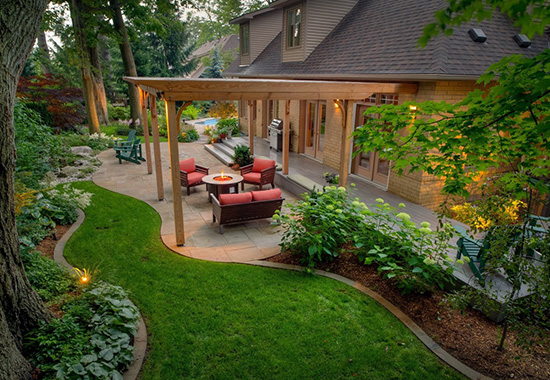 If you want to renovate your home – replacing the floor with modern and durable materials is an easy and affordable way. Home Addition Builder (in MA) provides laminate flooring services in a wide range of styles and types. You can choose options for any color and texture to get luxury at an affordable price. It is a versatile and convenient option for interior improvements.
A wide variety of laminate grades and patterns are suitable for all rooms in the home from the hallway to the bedroom. They are scratch, moisture, and wear-resistant. Trust the styling to the professionals. Our home remodeling (near me) team from Home Addition Builder in MA operates in Norfolk, Essex, Middlesex, Plymouth, Bristol, Barnstable, Suffolk, and other Massachusetts locations.
Our Service
If you want to customize your new home or replace your worn or outdated floor, laminate is an excellent solution. Our team carries out the whole range of work: creates a complete design project, and estimates the work. Our experts know how to get the best result at an affordable price.
On average, the price for a laminate installation varies around $3 per square foot. Also, running meters are considered during laying. Besides, the price depends on the quality of the material itself. The laminate flooring cost can range from $2 to $5-7 per square foot. So, the total laminate flooring installation cost for work and materials will be about $1,200 for a room of 100 sq. feet.
Laminate Flooring Design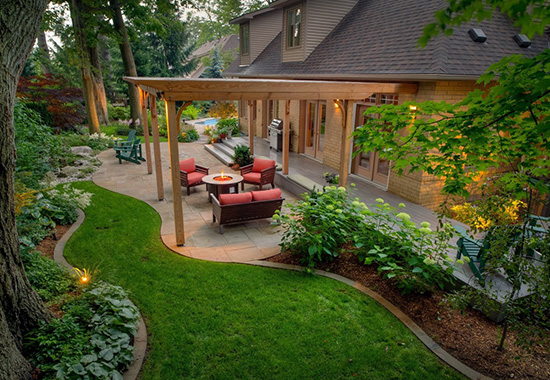 Laminate is a lightweight material. It is made from fiberboard and overlaid with imitation of natural materials. It combines the advantages of natural and artificial options: beautiful, warm, easy to care for. High-quality materials withstand high walking traffic in the room.
There are two types of laminate: plastic and engineered wood. The last one is more expensive and durable. It has a natural texture and even cannot be distinguished from parquet. Besides, laminate ranges in thickness and width from 7-12 mm – AC (abrasion criteria) ratings. They are from AC1 to AC5. Rates AC3 and AC4 are the most suitable types for home.
Available Laminate Color Patterns
Our designers help you choose the perfect option for your house to satisfy your wishes and requests for a cozy atmosphere. These can be types of different laminate wood flooring:
maples;

oak;

nut;

cherry;

other attractive patterns.
We select boards wide or narrow, glossy or matt, worn or raw texture floor depending on your wishes. The preparation for the installation of laminate flooring takes little time. And the procedure itself is quick and uncomplicated. Laminate flooring can be installed in areas where natural wood or marble cannot be laid.
Laminate Installation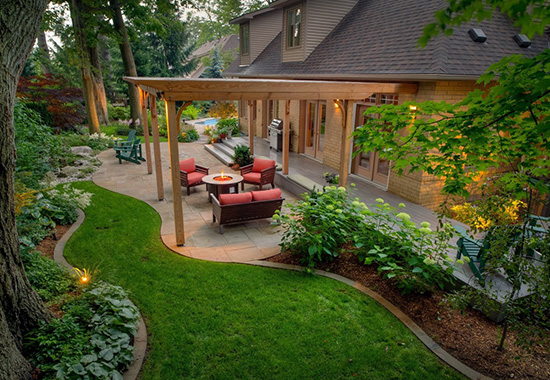 Today, more and more manufacturers are producing laminates for joining without nails and glue. Therefore, it is safe for people with allergies, small children, and pets. Such a free-floating floor is suitable for radiant heating systems. It will not go bumps, bubbles, or warps.
Thanks to this technology, it can withstand humidity and temperature changes. So, it can shrink and expand. Our clients usually choose it for rooms below the ground level.
Other Our Services to Take Into Account
In our company, you can order the installation of different floor coverings. We specialize in installation of floors of all types: wood, PVC, vinyl, marble, stone, and more. Our home remodeling contractors create a patio and garage for your home.
Here you can order the second floor with a veranda, an additional bathroom. You can find out about the prices and timing of building other types of additions to your house from our managers. Contact us, we are always happy to advise on all construction issues. Home Addition Builder is always about profitable offers.