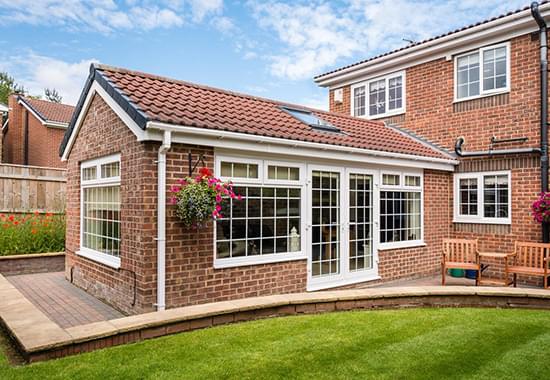 One of the most popular home additions in New England is porches of various designs. Even architects can prove the fact that the popularity of porches is not a temporary phenomenon. Historically, front porches were the essential constructional part of residential premises in New England. It is not surprising that today these extensions are still demandable among homeowners. Some people would like to improve their existing porches, others prefer building new ones to add value to their houses and increase the level of comfort both indoors and outdoors.
Home Addition Builder in MA is a local contractor that makes a specialty out of designing and construction of various extensions. We do not limit our clients in their desires and build the best home additions in Massachusetts. Our designers and builders will be glad to bring some fresh transformations to your house in the context of a stylish and extremely convenient porch added to the house of any design.
Our Services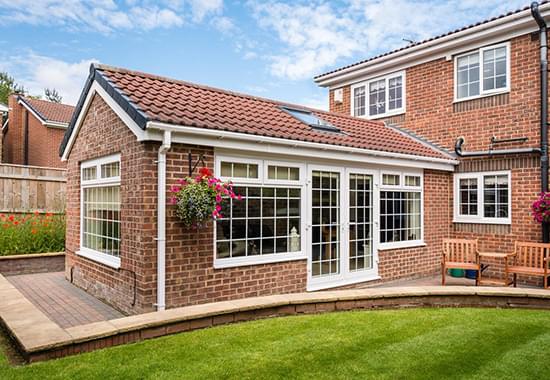 In comparison with other home addition companies, our dedicated team is ready to assist you at any stage of building works. It means that our specialists undertake not only the regular-acting scope of construction works. Home Addition Builder is proud of its talented designers and project managers who help our builders with the realization of any ideas and conceptions required. You can count on consulting, free estimates, project planning, and other services that are available together with the core process of building an addition to your house.
It is worth noting that we offer several types of porches to construct. Besides traditional and very popular front porch addition variants, there are back and side extensions. We have ready-designed projects to share with our customers and realize them. As well, unique home additions are available. If you would like to improve your residence and are searching for extraordinary solutions, Home Addition Builder in MA is your contractor number one. We guarantee out-of-the-box custom home additions individually for your requirements, specifications, at request.
Front Porch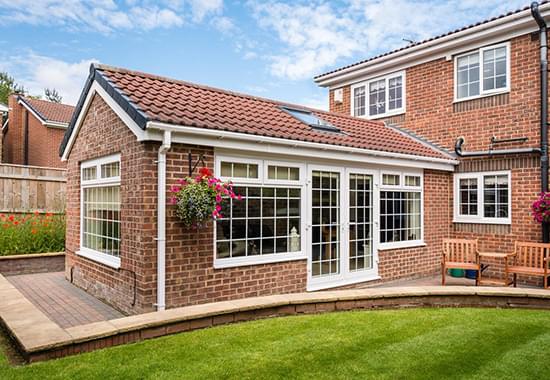 Homeowners from New England cannot imagine their premises without front porches. This is the best way to decorate your entryway and expand the scale of the house's facade. Besides these advantages, the front-based porch is an awesome extension to protect the entry door and doorsteps from weather extremes. Your guests and family members will not stay out in the rain or snowfall before you open the door.
The addition to the front of the house is the best way to arrange a rest area right forepart your entryway. You can select any optimal design, and our experts will build the extension in the shortest terms. Besides simplest solutions, you can choose other variants that are available:
Inviting exterior – is suitable for multiple entryways. This long-range porch will become the best decoration for your house.

Country-home style – your classic stone or brickwork siding will be complemented with a roof and boards to create the porch of your dreams.

Lifted additions – if you would like to skip puddles and melting snow that might bring discomfort and muddy entryways, focus on the lifted concrete porch additions to ranch homes;

Sheltered front porches – we can complement your existing extension with eye-catching cedar siding and highlight all the exceptional features of your exterior;

Walkup additions – our specialists can extend your small front porch and transform it into a spacious walkup inviting frontal addition;

Enclosed front porches – one more solution for homeowners who prefer spending their free time outdoors in all weather. Enclosed porches will save heat, protect from wind and rain, create a marvelous atmosphere.
If you are interested in one or even in several designs at once, do not hesitate to contact us. Our builders will inspect your existing constructional parts and provide all accessible project plans for home improvement. Add the best front addition to the home you have always dreamt about. Home Addition Builder is a reliable local contractor with a flexible approach to each order. You can count on template-free solutions that fit right your demands!
Side Porch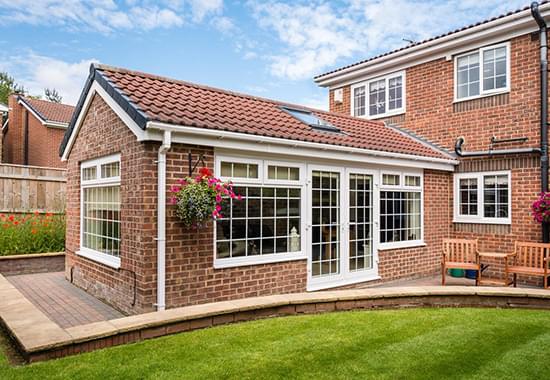 Your yard will convert from the housekeeping area with lawn and sheds into a perfect place for relaxation in all weather conditions with a modern side porch extension. Only imagine that you can add a supplementary rest area and combine it with your deck on the second store. Our team takes into consideration the exterior of your premise and complements your beautiful house with one more useful constructional part.
Additionally, we are able to build a wrap-around extension at your request. This is a wonderful variant for big residences when homeowners often need to walk from one side of the house to another. With the wrap-around addition, you can reach any part of your premise without leaving your huge and convenient porch.
If you are interested in the average addition-to-home cost in our company, it is worth noting that the price depends on the enclosure type of the extension, its size, and other aspects. For example, homeowners can order open or screened porches, with or without windows, lifted ones, or other variants. To get a free estimate individually for your project, contact our managers. The Home Addition Builder specialists will come to the specified location and provide you with a final cost for porch building services according to your wishes.
Our experts will calculate the square footage of the planned porch, discuss with homeowners a number of windows or screens, and announce pricing for the full scope of installation and customization works. For example, the installation of four windows or screens in your new porch will cost about $1,200. We can build a high-level addition with medium square footage for $10,000-$20,000 approximately. Call us right now and clarify more details if necessary. Our team of professional designers and builders is at your disposal all year round!
Back Porches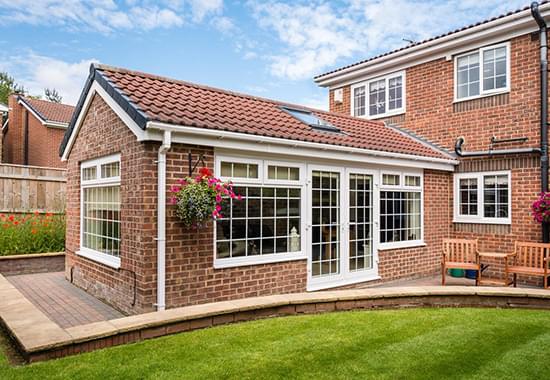 More and more citizens from New England ask us about certified and insured services that give homeowners from Boston, Newton, Concord, Lincoln, and other MA-based areas to "supplement a porch addition to my house". We are glad to assist you with this task. Back porch addition building is not a complicated challenge anymore if you entrust this procedure to our experienced team.
If you are dreaming about your backyard transformations but do not know where to start, let us tell you about everything in minute detail. First, you need to pick sides with the size and design of the future back porch. Some homeowners prefer compact extensions, another category of our customers ask us for backyard room additions. It is possible to extend your kitchen or a living room significantly with the modern screened addition. Take a closer look at the design ideas for back porches and select the one you adore:
Square and totally symmetric back porches – the traditional design of your cottage or ranch porch will fit the historic style of your house. Your guests and relatives will be sure that this extension was from the very beginning of the exploitation of your premise.

Open seating area in the backyard – we add a roof and boards to increase your rest area in the yard for tea ceremonies and coffee breaks outdoors. This design is one of the simplest and most budget-friendly to take into consideration.

Backyard ample rooms – this design is optimal for side and back porches. You can add a lifted extension and enjoy your time with breathtaking landscapes inside your new addition. Note that our builders create a unique composition with your existing deck and side stairs to improve the exterior of your residence.

Pyramid-shaped backyard room additions – they look great alongside your existing quarters and create an exceptionally cozy atmosphere. A screened porch can become a perfect extension for your living room, kitchen, dining room, and other rooms.

Gable-roofed back porches – open additions will also come in handy if you have children and would like to spend more time outdoors with them if the weather is far from great. Draw with your kids, read books, and the gabled-roof back patio will protect you and your dear and near ones from weather elements.
The list of possible designs and ideas for your porches can be much longer. Our local contractor never fails deadlines and uses only qualitative building materials to accomplish any constructional task. Home Addition Builder in MA works throughout Massachusetts. Call us today and very soon you will be able to invite neighbors and friends to your homey porch!