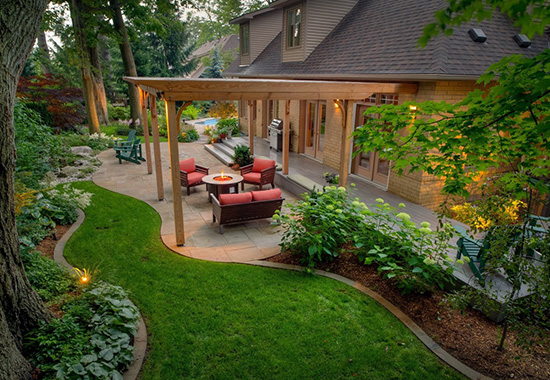 The marble-made floor is warm and easily cleaned at the same time. It looks elegant and stays extremely durable at the same time. A material with those wonderful characteristics is marble. Do you want to have it in your home already? We are a Home Addition Builder company, a skilled and licensed home remodeling contractor in MA. Our crew provides qualified marble floor installation in all areas of Massachusetts.
Our Services
Marble tiling is a beautiful type of cover that is useful and practical in many ways. It is often applied in areas with high foot traffic and heavy loads for its durability. For high water resistance, it is often used in sunrooms, gazebos, and near pools. But marble tiling benefits don't end here:
Because of its smooth texture, the surface is easily cleaned.

Unlike soft materials, it is non-allergic and does not collect dust and other debris.

For its durability and simple maintenance, marble is super eco-friendly.

Such a sustaining covering increases home value.
Moreover, it gives your house an impressive look and has a customizable design. Our specialists can find a type that will be suitable for your home renovation purposes.
Marble Tiling For Interior & Exterior
Marble tiling has numerous styles, as well as ways of installation. There are different colors, patterns, and sizes. There is a short guide on choosing the right one.
Carrara is known well for its white, grey, and blue shades. We recommend using it in your bathroom to add light and air to it.

Calacatta has a more thick grey veining, and its structure and shading go perfectly on kitchens, especially with steel.

Emperador is colored in warm brown and sandy shades and has a grained structure. It fits locations with high foot traffic and near the fireplace.

Crema Marfil is a Spanish stone that has a smooth structure and a beige or yellow pastel color. It makes it suitable for sunrooms and terraces.
Our professional crew can deal with any of those types and also recommend you the best one. Designers with impressive experience suggest different variants for clients to choose from. They can advise on characteristics and the final look. With our help, customers receive professionally designed rooms, gazebos, and home additions.
Marble Stone Installation & Maintenance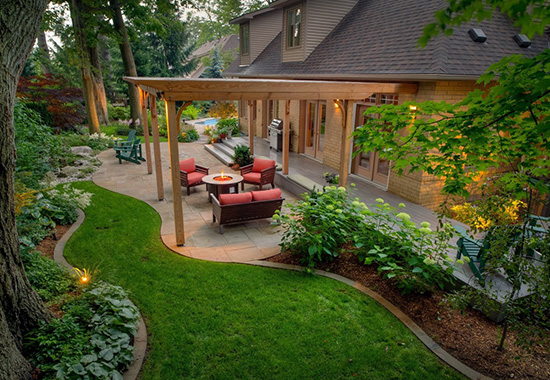 After approval of a project plan, a team starts implementing it into life. Our company specializes both in remodeling and making new buildings. So, we can both replace an old floor or install a completely new one in an addition or in the rooms of your premises.
Not only the color of marble is customizable, but the way of installation too. It can lay straight, in a diamond shape, can have cut corners, or a 6-edges mosaic look, and many others. They are suitable at different locations and styles, and we always make our craftwork fit your whole house design.
Because of a complicated process, marble flooring installation cost is a bit higher than for parquet or vinyl. An average range in Massachusetts is $3,000 to $5,000 for a medium-sized room. The final cost depends on the difficulty of the pattern chosen and specifications of the flooring material.
Other Services To Take Into Account
However, marble tiling is not versatile, and you may need other flooring solutions. For example, choose carpet installation for your children's room because of its softness. Granite is more durable, and it looks good outdoors. And for garage flooring cement is popular.
A Home Addition Builder in MA works with all those types of floors. Fill out a form and receive a free estimate on our services. Wait for a manager to answer and find out details. We work in areas of Middlesex, Plymouth, Bristol, and others. Contact us now for a fantastic house renovation!