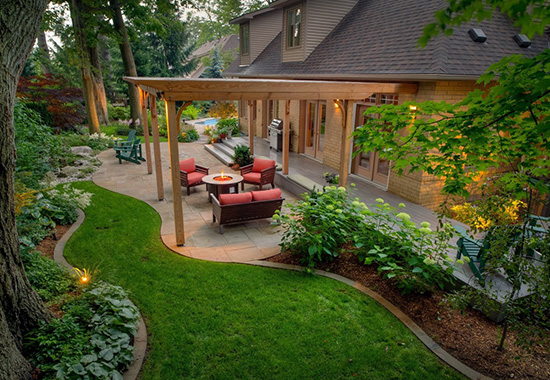 If you want to choose a budget-friendly, beautiful, and durable floor covering, then linoleum is an excellent solution. Such material is soft, elastic, and heavy-duty. Linoleum is easy to install and does not require a protective coating to apply. Such material has simple use: dirt spots are less visible, you may take a wet cloth to wash. Select our trustworthy company with a full range of flooring services.
Home Addition Builder in MA is a reliable flooring contractor for linoleum and other materials laying. We work efficiently and quickly, taking into account any clients' requirements. We operate in Norfolk, Essex, Middlesex, Plymouth, Bristol, Barnstable, Suffolk, and other Massachusetts areas.
Our Service
Linoleum is often used for commercial flooring where there is high walking traffic. This coating has high sound insulation properties, moisture resistance, and steadiness to acids. We can also name some minuses: the appearance of dents, the need to make a perfectly flat base before laying, and the presence of chemical components in the structure.
We offer quality installation by surface pre-leveling. A team of experts uses modern materials and tools to make the floor durable and strong. The price of linoleum flooring is also very affordable: tiles cost $3.5 and sheets – $2.00 per square foot. We install such a covering using a variety of shapes, patterns, colors, and distinctive shades.
Linoleum Floor Project Planning
It is very easy to choose such a floor because the assortment is quite large. Our experts will help you find the most suitable solution for any room. You only need to select a design. It can be a different pattern: parquet, board, laminate, stone, marble chips imitation, etc.
Household, Semi-Commercial, and Commercial Linoleum Flooring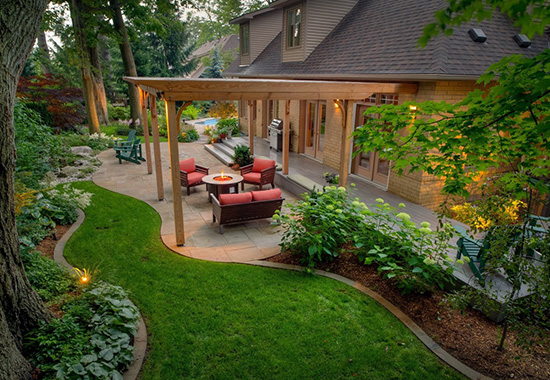 We offer three types of this flooring: household, semi-commercial, and commercial. The first category is intended for premises with low traffic (bedroom, children's room, or living room). Semi-commercial type would be better for a kitchen or hallway. Commercial linoleum is an option ready for maximum loads (large offices, factory corridors, shopping centers, shops, educational buildings, and so on).
To choose a suitable linoleum, you need to consider some points:
select an appropriate design;

choose natural or artificial material;

additional properties (anti-static, non-flammable, anti-slip);

purchase a little more quantity
(in case of replacement or repair).
Linoleum Floor Installation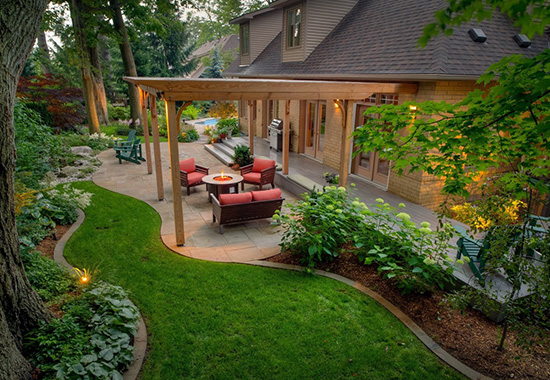 We make precise measurements to properly define square size. Also, our group of experts will prepare the foundation so that it has a smooth and exact cover. Laying is carried out on concrete or wood floors, as well as on ceramic tiles. We also take into account the individual characteristics of the premises (niches, thresholds, ledges).
The process of such a flooring installation can be undertaken in two ways – without fixing and with glue. The first method is to fix linoleum with a plinth around the room perimeter, and the seams are not welded here. The second method is preliminary degreasing of the lower part and applying special glue there.
Other Our Services to Take Into Account
Our crew of experienced professionals installs, renovates, replaces, and remodels any flooring in commercial or residential premises. If you need stone flooring or plan to make a laminate, rubber or bamboo covering, then contact our team of specialists.
We offer roofing and fencing services, repair works or redesigning operations, and installation of different extensions (in-law suites, bathrooms, sheds, patios, and so on). Call us to get advice from a qualified manager who will answer all your construction questions and provide you with a free estimate.