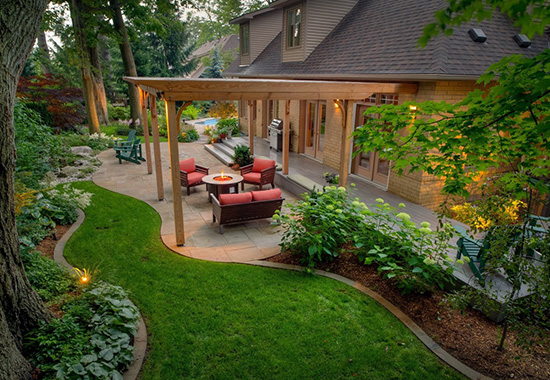 If you are searching for the perfect flooring solution for your home that increases heat-saving properties and absorbs noise, rubber is one of the best materials for this purpose. Each type of rubber covering is notable for its resistance to heat, water, and weather extremes. That is why you can lay rubber floors not only in the living area of your premises but in the additions and household quarters as well.
Home Addition Builder in MA is a trustworthy local flooring contractor with a comprehensive approach to home renovations together with exterior and interior improvements of any kind. Our dedicated team undertakes a full scope of work to make your residential and commercial premises even more comfortable and stylish.
Our Services
In comparison with other flooring contractors near me, we offer customers from Massachusetts a wide range of services including project planning, building spacious modern extensions, and other redesign and remodeling options at clients' request. If you live in Middlesex, Plymouth, Bristol, Barnstable, Suffolk, Norfolk, Essex, contact our managers to discuss your order and transform your house with the help of fencing, flooring, and other services to the best place to reside and live.
Rubber Floor Project Planning
Our customers are able to choose any type of rubber flooring according to their personal demands. We provide installation of synthetic, latex, and recycled rubber floors. Count on our reliable flooring contractor when it comes to the main preparatory stage of your renovation project. Our designers will create the best site plan for you with accurate consideration of:
Square footage of the surface to lay with rubber covering (including corners, joints, other constructional elements);

The necessity of supplementary options (fractional alignment, the dismantling of existing floor, etc.);

Individual requirements of the customer (color patterns, material, surface thickness, subfloor redesigns, etc.).
Contact our managers to find out more about all our flooring capabilities and home transformation options that you can order together with the installation of long-lasting rubber floors.

Rubber Floor Installation
This is a great idea to replace your existing floor with an eco-friendly rubber floor with high anti-fatigue properties. Select latex or a recycled rubber material to stay pleased with your new durable and easy-to-maintain covering. In comparison with other flooring companies near me, the Home Addition Builder local contractor provides all the types of installation for customers' convenience:
Installation of synthetic rubber floor – will cost about $5 per square foot. It is a long-life material that does not lose its attractive look and anti-tear properties for years.
Installation of natural rubber floors – the process includes laying environment-friendly material like recycled or latex rubber. Natural rubber is available in different colors and shapes like tiles, sheets, mats.
Rubber tile installation – it is worth noting that tile-made floors are easier to maintain because homeowners can replace 1-2 damaged or worn tiles with new ones without the need to change all the covering.
If you are interested in much more modern solutions, our team of installers can offer rubber floor sheeting that is done with the help of eco-friendly and non-slip PVC flooring membranes laid on the subfloor without using nails and glue. The seamless way of installation promotes a great final result and additional underfloor insulation without air and water leaks!
Home Addition Builder in MA is your number one assistant when it comes to high-quality home improvements! Do not hesitate to call us right now! We guarantee flexible customer service and affordable prices.